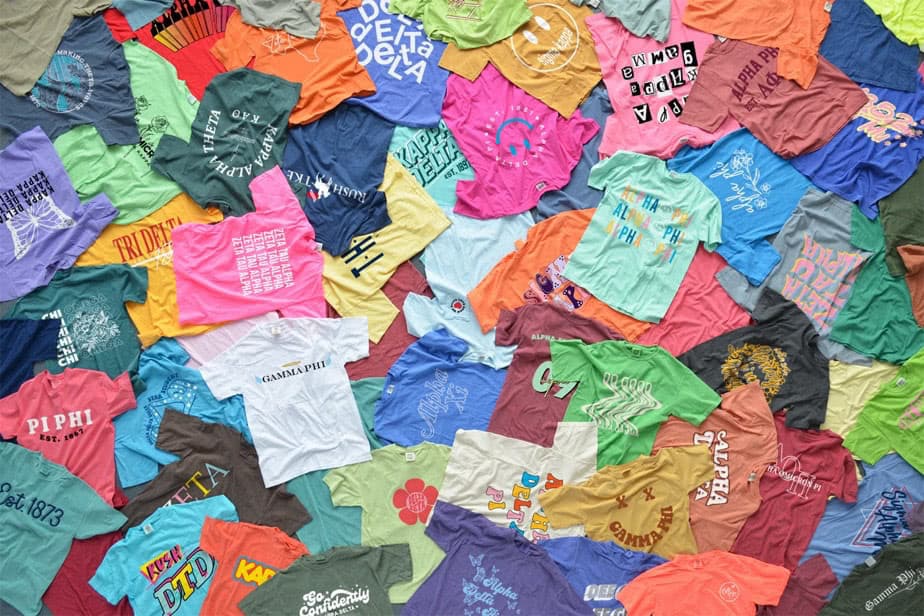 Let's Make Something Great Together
Our order process is simple. Answer a few questions and we'll get your order started!
Group ordering is so easy...
Tell Us What You Need

Complete the quick & easy order request so we can better learn how to help!

Create Your Free Design

Create your own or collaborate with our talented designers to bring your ideas to life

Find the Right Product

Your Campus Manager™ or Account Executive will find the perfect apparel or promo style to fit your price point

Open Your Blue Box

Place your group order and open your blue box within 7-10 days!
The Designs You Want
Easy and cute designs for my sorority!
- Grace, UTees Customer
Trend Forward Product Gurus
Products are always trendy and unique. Options are constantly being updated and delivered speedily.
- Kimberly, UTees Customer
Easy & Simple Order Process
Joe (Campus Manager™) was very quick to respond and extremely helpful with the order.
- Martin, UTees Customer
Service That is Above & Beyond
They really do an amazing job of listening to us and working to produce exactly what we want. Everyone loved the shirts and it was such an amazing process working with them!
- Maddie, UTees Customer