Introducing
The Boxy Corded Crewneck
A Classic Redefined
Our best-selling crewneck got a makeover. New cuffs, waistband, colors and fit that you'll need to add to your wardrobe.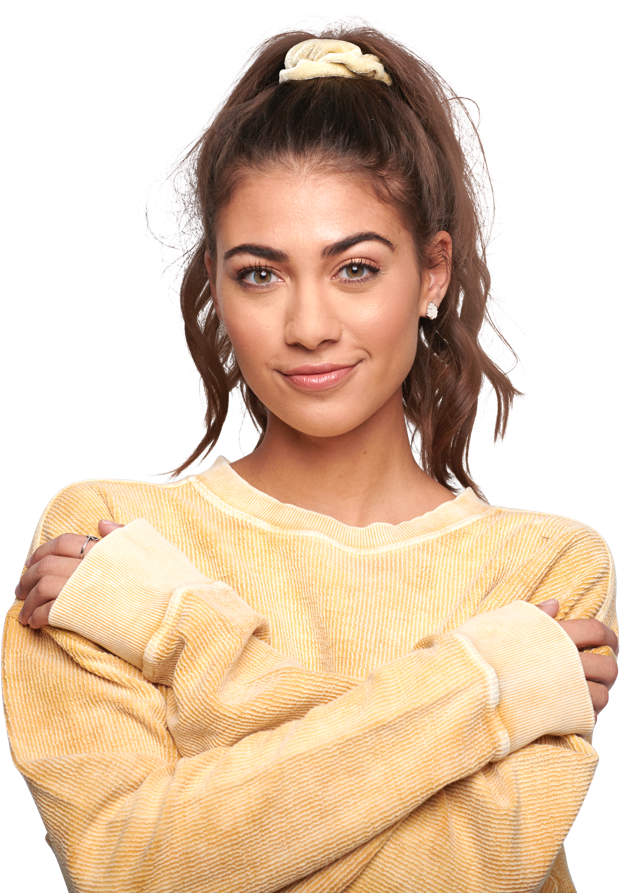 Simply Inspirational
Inspired from the styles and looks you love with new colors to add to your closet.
Compare & Contrast
The boxy corded crewneck is shorter in length and features a wider waistband and cuffs compared to the original corded crewneck. It fits just below the waistline and features stylish side slits for a higher-end look.
New Cut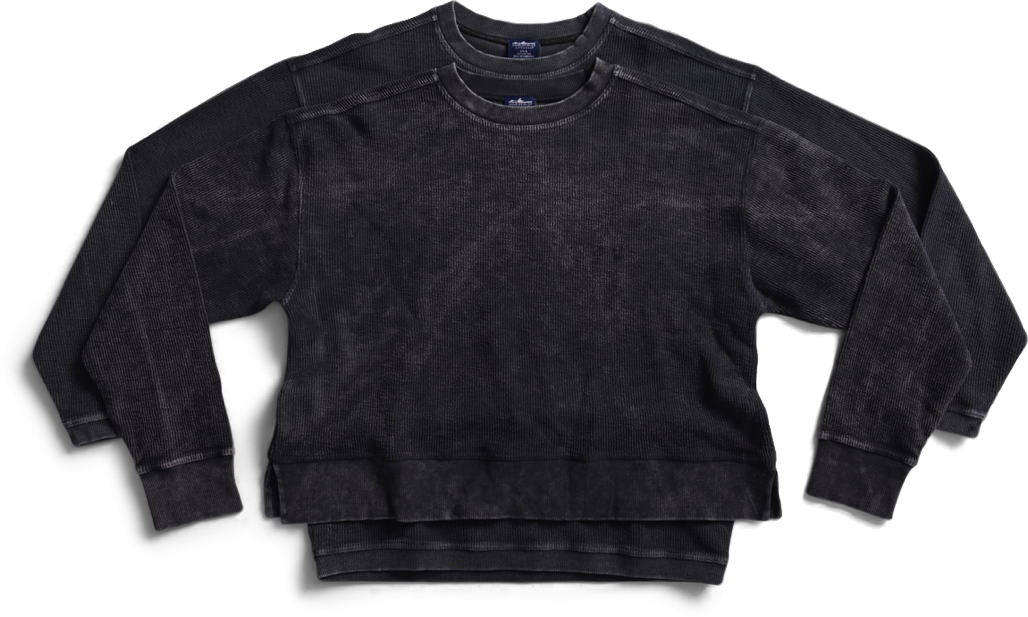 It's in the details.
Oversized cropped fit that hits just below the waistline
Stylish side slits
Elegant drape
Wide cuffs and waistband for a higher-end look
Classically distressed with a 6 step process
Snow washed
Vintage look
New Style
New Colors. Made for You.
The boxy corded crewneck is available in Storm, Vintage Black, and Honey. The original corded crewneck is now also available in Desert, Vintage Black, and Oat.
It just fits.
Meant to be worn oversized. We recommend ordering your normal size for ultimate relaxation or a size down for a more fitted look.
New Fit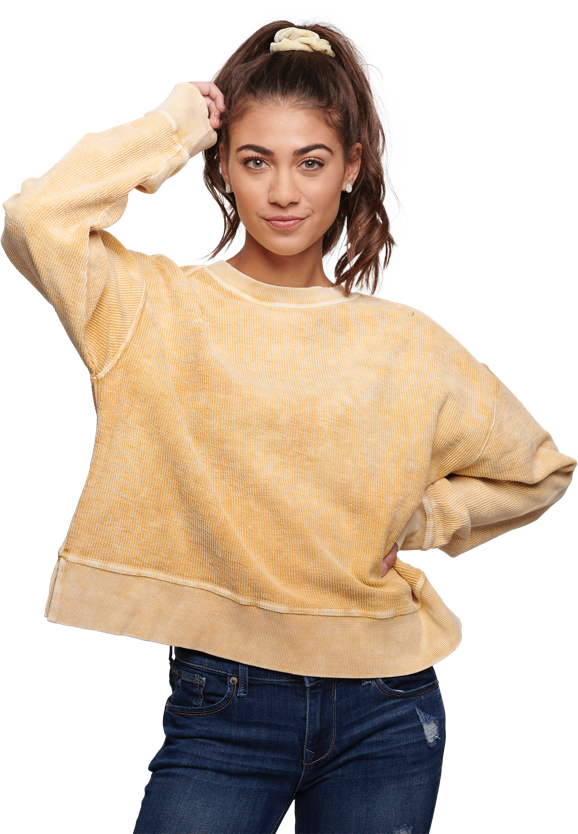 Storm
Honey
Vintage Black
Exclusive to University Tees.
Not available anywhere else.
So very versatile.
The boxy corded crewneck can be paired with anything in your closet--jeans to leggings.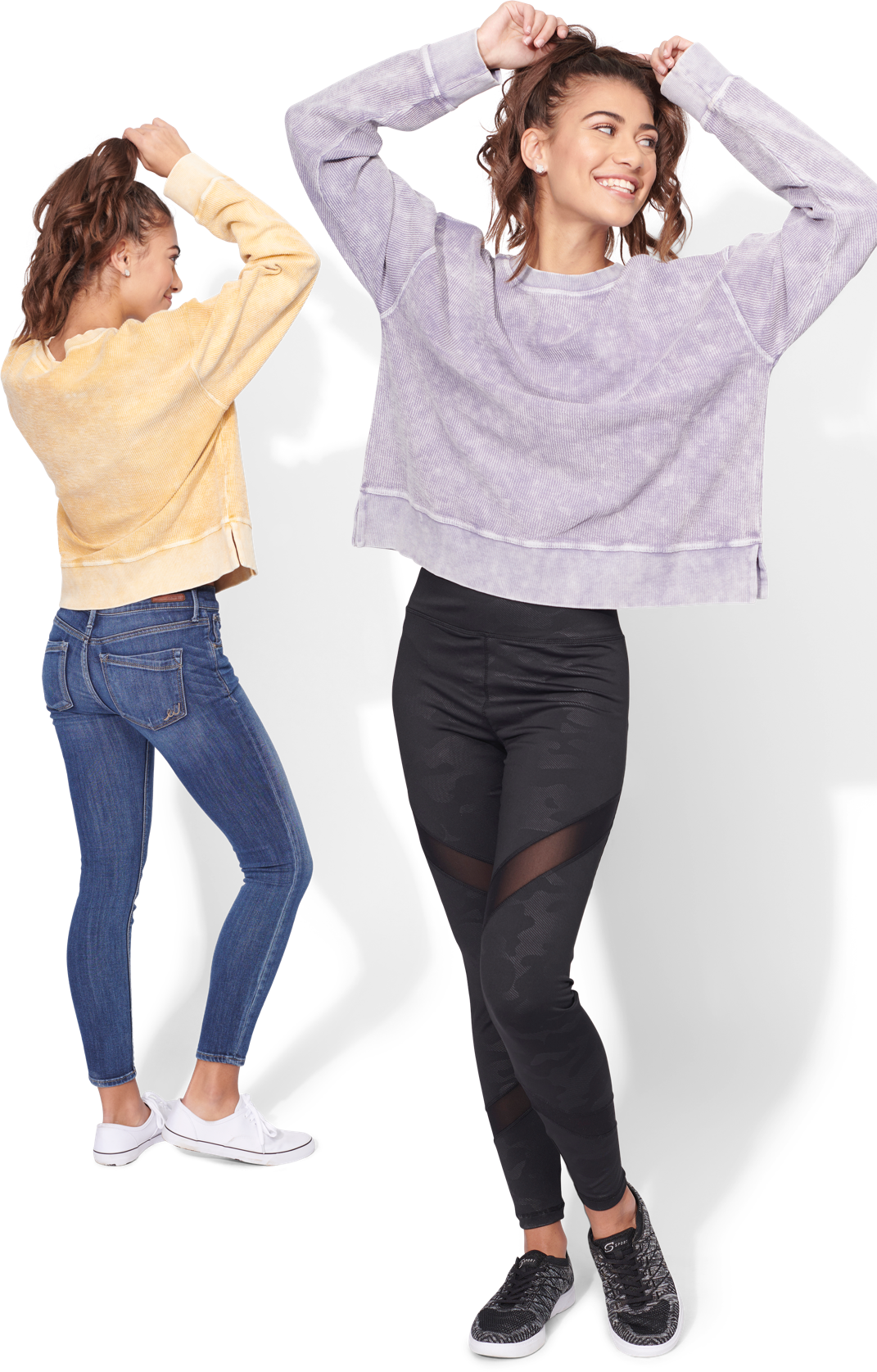 To order your Corded Crewneck or Boxy Corded Crewneck, please contact your Campus Manager™
Find Your CM