Wear Your Why
We're here to help people put on their favorite clothes. Ever.
They're wearing their friendship. Their pride. Their cause. Their heart and soul. Memories are made in these clothes. People love them till they're ragged and then tuck them away, cherished keepsakes. It's a pretty awesome job! And nobody does it like us.
---
Our designs help people put on their passion.
Strut their stuff. Speak their mind. Show their heart. We create clothes with style. For people with purpose. Because attitude is the ultimate style.
---
Our clothes are made for cozy comfort.
Our service is cut from the same cloth. We stretch. We fit ourselves to others. No scratchy stuff. We're the people you want when you want to dress happy.
Connect with your Campus Manager™
Find your inspiration
We create what you want
You look good & feel good!
---
Easy does it is what we do.
Dream up your design and we take it from there. What do you need? We're on it. How can we help? It's done. Call, text, chat, click. And smile. We've got you covered (literally).
---
What we make is not who we are.
But who we are is in everything we make. We Develop People and Change Lives. Investing in each other to bring our best selves to our work, and our world. We champion our customers' causes because we're all in this together. We give back. Because we can. Can t-shirts change the world? Let's find out.
---
---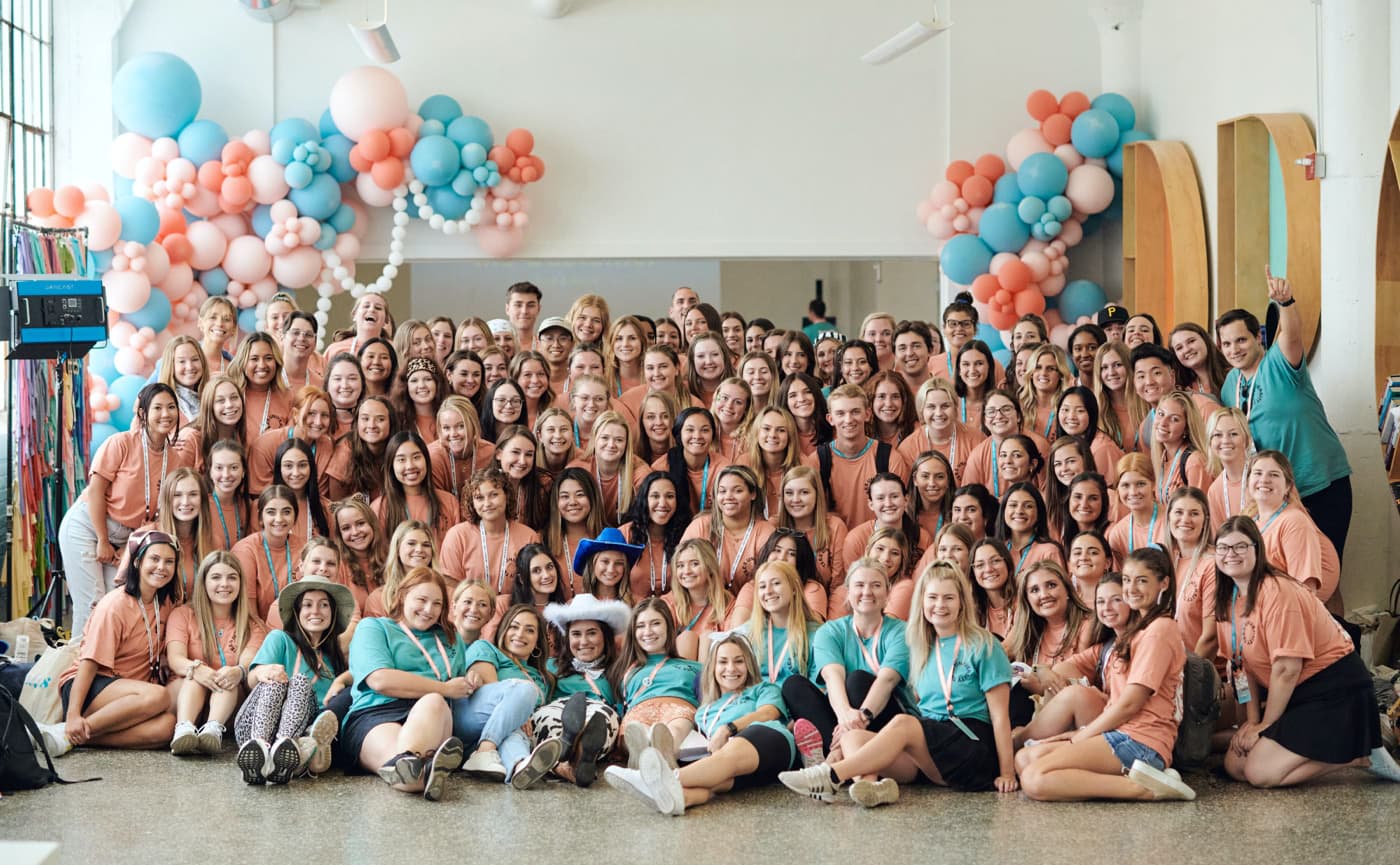 UTees isn't just clothes, it's the people inside them.
It's us. Our team. Who we are. How we think. What we believe. That's what sets us apart. And brings us together.
Join Our Team
---
Who knew great ideas could be created in a dorm room?
University Tees began in a dorm room at Miami University in 2003. As sophomore business majors, our founders, Nick and Joe, were organizing a t-shirt order for their business fraternity and after becoming frustrated with their experience, they decided there had to be a better way. So, like all good entrepreneurs, they started their own company.
Their vision was simple…
Create the best custom apparel experience the college market had ever seen. It took a few times to get it right (ask them about their Green Beer Day t-shirt debacle), but eventually, they nailed it. Because they were students at the time, they collaborated with other students to help with sales and graphic design. This is still the model we use today! College students working with other college students to make everyone's wildest t-shirt dreams come true.
---
Sign up to learn about future DPCL events